Welcome to…. "YOUR MOST LOVED" July Edition! This monthly series is a space where I'll share the most popular and, your favorite items from the previous month. I always love seeing what the "TOP" and "Most Popular" items are on various websites/stores…so I wanted to create that for you! I love helping you girls find pieces that you LOVE! This blog series will be going live towards the end of every month so keep an eye out.
Please let me know what you think? Click here to submit your feedback: aylin@stylinbyaylin.com

P A J A M A S E T
I am a big fan of matching lounge sets and this one is really good! It comes in 3 colorways and is perfect for summer. This set has a slouchy, short-sleeve shirt and elastic-waist pants that are similar to joggers. Also, this set is on sale right now 20% off making it less than $40.

T I E R E D S U M M E R D R E S S
This tiered midi dress is so fun! It also comes in a pretty baby blue color. It has adjustable shoulder straps joined at back, narrow, elasticized seam below bust, and tiered flounces on skirt for added volume. This dress has really pretty movement too. Also, it is lined from the top to the hips. I paired it with my new StylinbyAylin summer jewelry collection! Wearing the size XS dress.

R E T I N O L S U P R E M E
This
Retinol Supreme Eye Serum
is my absolute favorite product from
Colleen Rothschild
. I never go a day without it! It helps to fight the look of wrinkles and stressed eyes. Also, it is a combination of retinol and vitamin C which helps brighten and revitalize the delicate skin around your eyes. This serum helps to lock in moisture too. If you give it a try you should see improvements within a month. I also love the instant glow it gives your skin. This is one product that I be sure to stock up on during the sale!

V E L V E T A C C E N T C H A I R
I love these velvet chairs! They are so beautiful in person. I have had them in the rose color and also the current neutral tone that I currently have in my home office. They are so pretty with the polished brass legs and handle on the back. This chair would be beautiful in any space from an office, dining table or just a bedroom chair. It is available in several colors too to match any home decor.

S E L F T A N N E R
I always have my self tanners in a rotation but the one I always go back to is the one by
Loving tan
. It goes on with a slight tint so you can see where it is applied which I love. It doesn't smell like self tanner or leave you orange. As long as you use a tanning mitt to apply you should get excellent results. It dries fairly quickly and you can't even tell you have it on, it isn't sticky or anything. It comes in a few shades but I use the shade dark.

P O R C H S W I N G
This
porch swing
is so fun to decorate through the changing seasons. I found one really similar to mine and it comes in different colors to match your home. These also look really cute in a back yard under a covered patio! They are so versatile and really dress up your space!

D E N I M J E A N S H O R T S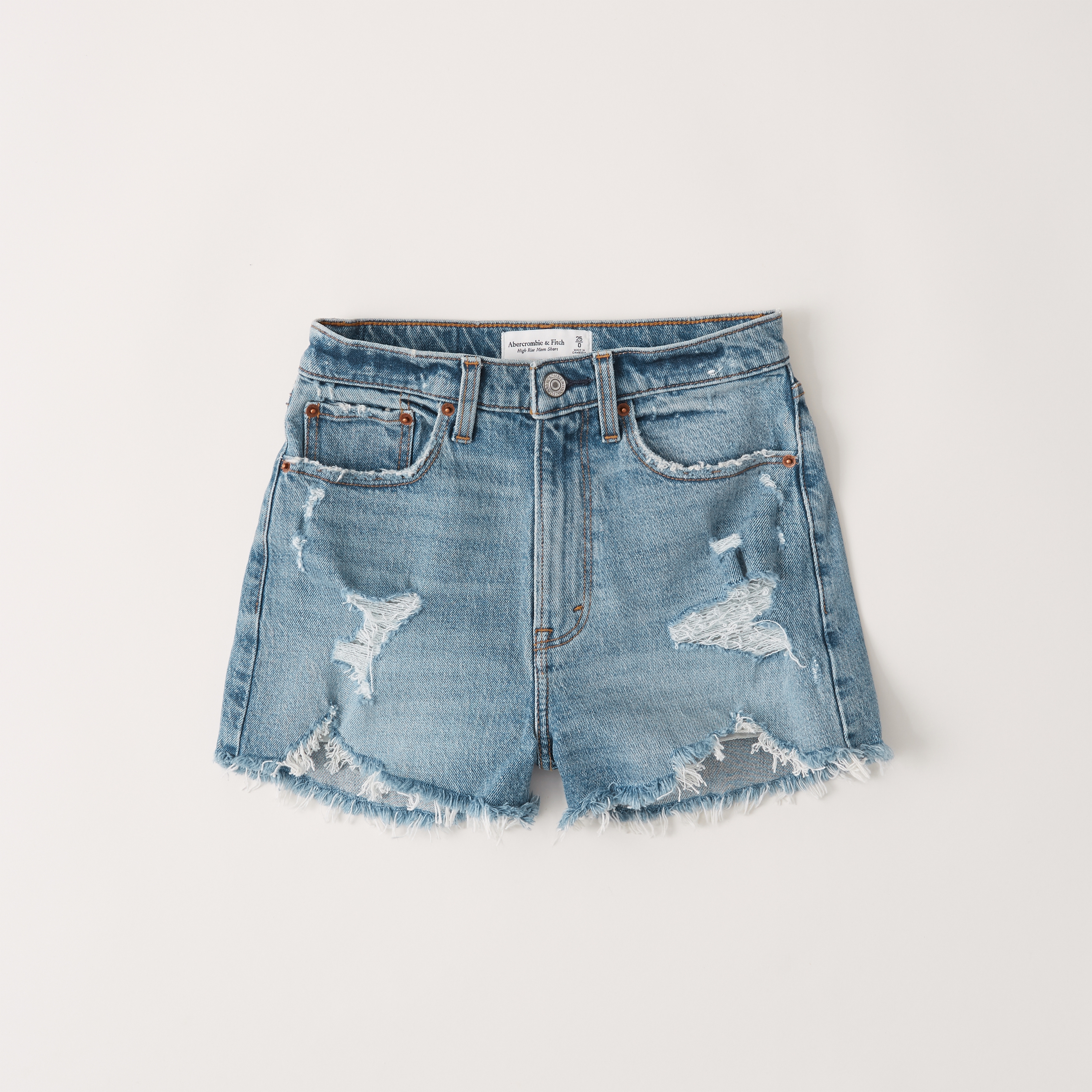 These shorts are the perfect summer staple. Paired with a basic white tee or sweater they will take you through fall. They are a nice relaxed fit and sit higher on your waist. The price is amazing and they come in 10 washes including white and black.

S U M M E R S A N D AL
Normally I am not a huge Birkenstock fan however, these dupes are so comfortable! They are perfect for wearing while outside gardening or by the pool or to a lake/ocean. And of course I love that they are all white. I love that they clean easily and are waterproof. My Daughter actually has the same ones and I love matching with my mini. Also, I would say that they run big. I am normally a 7 – 7 1/2 and I am wearing the size 5/6 so recommend sizing down.

P A V A S A N D A L S
These
sandals
are so good! I have been wearing them constantly! They are really comfortable and so cute! The neutral color makes them go with almost everything and the silver studs make them really fun and add a little something extra to your styled look. They run true to size and come in white and black. I've worn these with dresses, maxi dresses, and jeans. They are really affordable too!

A C A C I A C H O P P I N G B O A R D
Serve ware can make such a big difference to your dining experience. I use Chopping/Prep/Serve Acacia Boards all the time for Charcuterie or even for Kitchen decor or for candles. They are so versatile and Bed Bath & Beyond has so many pretty ones to choose from. I recently picked up three and some really cute matching cheese knives. This is a must have for entertaining friends and family.

W H I T E D R E S S
This white summer dress is so good! It has adjustable straps to get the best fit and is perfect with flats and a denim jacket. This dress is made of a pretty textured breathable cotton and is available in all sizes. Also, it is available in petite too. Right now it is on major sale plus an additional 60% off in cart making it under $40!


There you have it… your top 11 July pieces. Stay tuned every month for your favorites to be rounded up in one place!
Thanks for stopping by the blog today! I hope you have a wonderful rest of your week!
xx,
*The Stylin by Aylin website only links to and recommends products that Aylin truly believe in based on quality, comfort, or other positive traits and may earn advertising fees or other compensation by linking to online retailers.