Yay…get excited girls! I am here to help prepare you for one of the biggest and my personal favorite sale of every year…The Nordstrom Anniversary Sale! I will be your Go-To girl to help you navigate the sale and make sure you are able to take advantage of all the deals as soon as they are available. The best of the best labels and items go on sale at all-time low prices for only a few weeks in the year and only in limited quantities. So… being prepared and ready is so important to make sure you can snag all of your favorite most wanted items. I also think that this is a really great opportunity to buy those luxury pieces while they are at a discounted price and maybe even pick up a few big-ticket Christmas presents too!







Early access is so crucial because a lot of items sell out the first day and are not always re-stocked. You can get a Nordstrom Credit Card or even a Debit Card through Nordstrom in order to gain early access. So… the biggest tip is obviously to get in when the gates open. The second tip is to make a plan. Schedule your Triple Points days, make a list of the items you love that you found online ahead of time.
My personal preference is to shop online. RULE #1…If you love it…Buy it!!! There is no room for hesitation. Items WILL sell out and they will sell out FAST! If you are unsure about sizes, Nordstrom offers FREE SHIPPING & RETURNS so you can get your size and another back up size and return whatever doesn't work at no extra cost. Nordstrom sends you a prepaid label with your order so it really couldn't be easier! If you don't want to be amongst the crowds AND don't want to wait for your items in the mail you can order Curbside Pick up! Now that is having your cake and eating it too if you ask me! 🙂

All Cardmembers can shop early access starting July 16th. Depending on your Nordy Club status you may be able to start shopping as soon as July 12th. You can shop the sale in open stores during normal business hours. The sale opens up to everyone July 28th – August 8th. Online shopping begins at 3:00am, EST/12am PST.

Mark these dates on your calendar ahead of the sale to know when you can get shopping!
7/6 – 7/27 – Preview that everyone can access
7/12 – 7/27 – ICON is the first to gain early access to the sale
7/14 – 7/27 – AMBASSADOR is the second to gain early access to the sale
7/16 – 7/27 – INFLUENCER is the third cardmember to have early access to the sale
7/28 – 8/08 – THE ANNIVERSARY SALE OPENS UP TO THE GENERAL PUBLIC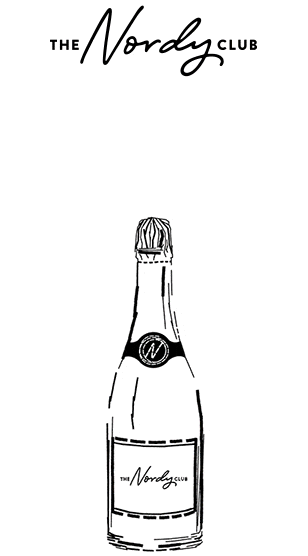 If you're a first-time shopper of the sale, or if you need a refresher of what the sale is and how you can shop it, look no further! I answer all of your questions here.
The Nordstrom Anniversary Sale is the biggest fashion event of the year. This event has become legendary among Nordstrom customers for outstanding savings on the most exciting new fall merchandise, along with plenty of stuff for summer.

Nordstrom's Anniversary sale is one of the most anticipated sales of the year! This year it was pushed back closer to fall because of everything going on right now. But, it is your opportunity to pick up those pieces you have been eyeing…but at a discounted price. This is basically a fall preview sale so you can get your Coats, Designer Jeans, Boots, Jewelry, Handbags and all your staple items at a great price. You can get Birthday or Holiday presents early…Don't we always try and start early every year but never do? This is the perfect opportunity to get ahead and save some cash! Once fall hits and your holiday shopping is done and your favorite items are already hanging in your closet for a fraction of the price you will be so happy! The only thing left on your to do list will be getting a manicure!!

Everyone! However, only Nordstrom Debit and Credit Card holders get early access to thousands of items at a discounted price. Better your odds by being the first to get in. Don't have a Nordstrom Debit or Credit Card yet? No problem…theres still time!
Apply here!

I will go thorough the Preview catalog to find the best sales. I'll highlight my picks on stories, the blog and release some hot ticket items exclusively to my newsletter followers. I'll also be checking the sale out in person and will share what I personally am buying. I will search high and low through the website & store to find all of the best sales, the cutest items and the most sought after pieces. I will deliver my finds straight to you via my blog and Instagram.
So make sure you don't miss out and be sure to subscribe!
I am so excited to be your go-to reference, personal stylist and friend during the NSALE… and always!
*The Stylin by Aylin website only links to and recommends products that Aylin truly believes in based on quality, comfort, or other positive traits and may earn advertising fees or other compensation by linking to online retailers.